Adding New Team Members
Follow
Introduction
The time comes when it is just too hard for marketers to manage and control every single data of the application ALL BY THEMSELVES. Here is a good news. We allow you to create multiple log-ins to your account, so that you can invite your teammates to adbrix to share your workload. Below are the steps for you to invite new members to your account and ways to manage them.
Invite Your Team Members
To add team members :
1. Log-in to an account you want to invite your teammate in.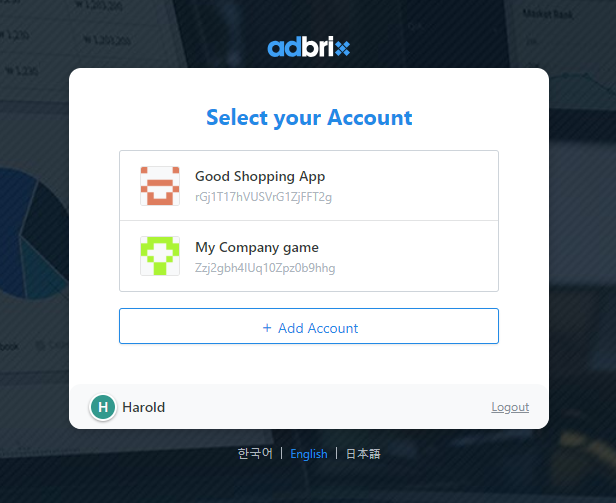 2. Click on Account menu at the left, and then click on Users menu.
3. Click on Invite Users at the top right corner.
4. Enter the e-mail address of the user you want to invite, and check on the Roles you want to grant to the user. You can change the Roles later on.
5. Click Invite to send an e-mail invitation.
6. When the invited user completes the e-mail verification, the user will be successfully invited.
Manage Invited Users
As an admin, you can give different Roles to your teammates. For example, you might want to limit the Role to attribution features only for your assistant manager, or you might want to grant read only role to the interns.
1. Choose the account to manage.
2. Click on Account menu at the left, and then click on Users menu.
3. Search for the invited user, and click on the icon at the Setting column.
4. Click on Manage a User to check the information of the user.
5. To check detailed information for the Role or to change the Role, move on to Capabilities tab. You can check on the 'Role' you want to grant the user. Before you confirm, you can double check the final capabilities of the user at the Final Capabilities menu at the bottom.
6. In case you want to delete the user, you can click on Delete User at the icon at the Setting column.