Introduction
Good for you! Now you are about to quantum jump to a whole new dimension of marketing data platform for the real growth hackers. Followings are the walkthroughs for you to sign-up and create an account for adbrix.
Sign-up
The very first step for adbrix is to complete the sign-up process with your e-mail. By completing the e-mail verification, your sign-up process will be finished. Please follow the steps below.
1. Access https://console.adbrix.io/sign-up.
2. Fill in the required information and click 'sign-up' to receive verification e-mail from us.
3. Check your mailbox and finish the verification.
4. Move on to the next step: create your account!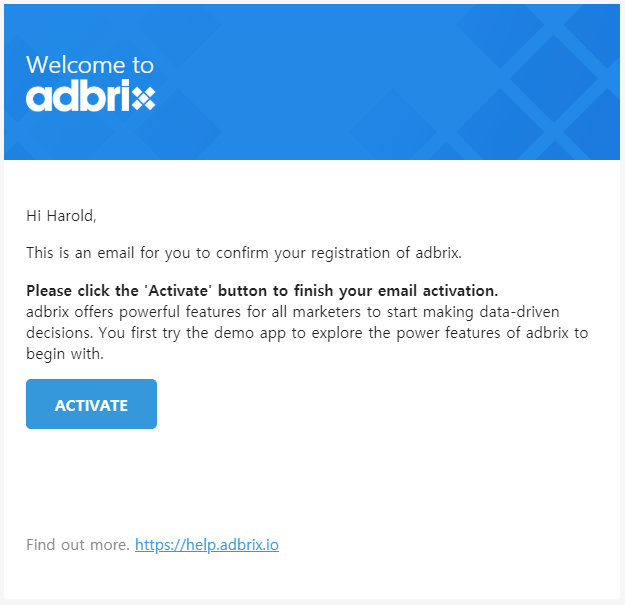 Create Account
After signing up, you should create an 'Account' to enjoy adbrix. 'Account' is a unit to manage the application and the users on a company or a team basis. It can be created multiple times, and a user can belong to multiple accounts.
1. Name your account. The name can be changed afterwards in console settings.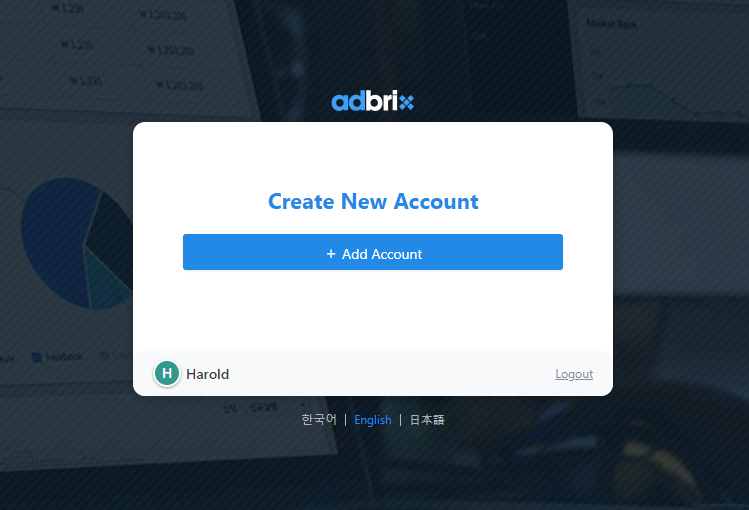 2. Click on the account you just created.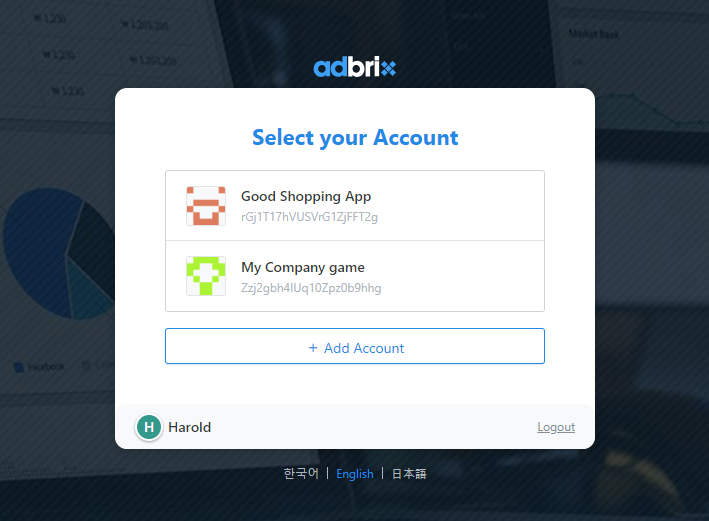 3. Welcome to adbrix console!
Create Application
Alright, now that you have created an account, you can investigate applications and manage users for the account. You can add new applications or invite your teammate to help you out. If you need some foretaste, you can create demo app to explore adbrix. Otherwise, you can go ahead and add a real app to proceed.