Introduction
Do you need more detail on the ad performance analysis? You can always add more parameters to your tracking link to investigate into your campaign performances. In this article, you will learn how to add parameters to your tracking link.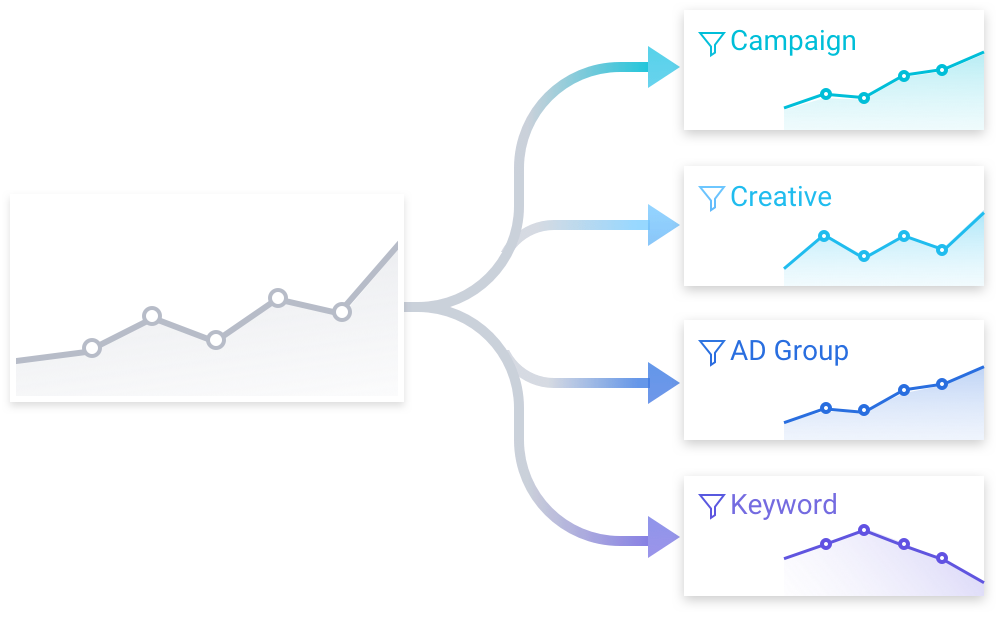 Supported Parameter
Basic Parameters
adbrix parameter

example

description

adv_campaign

adv_campaign=october_new

For the most upper group for campaign

adv_ad

adv_ad=aqua_shoes

For the middle group for campaign

adv_adgroup

adv_adgroup=shoes

For the lowest group for campaign

adv_agency

adv_agency=bestcompany

For distinguishing the agencies running campaigns

adv_creative

adv_creative=summer_shoes_special

For distinguishing creatives

adv_keyword

adv_keyword=shoes

For distinguishing the searched keywords

adv_placement

adv_placement=interstitial

For distinguishing the placement of the ad impression

adv_cost_model

adv_cost_model=cpm

For distinguishing the cost model

(CPC, CPM, CPA, CPV only)

adv_cost

adv_cost=100

For distinguishing the campaign cost

(Numbers only)

adv_currency

adv_currency=kr

For distinguishing the currency unit
GA UTM Parameters
If you are using Google Analytics, you can add utm parameters for analysis.
| | | |
| --- | --- | --- |
| GA utm parameter | example | description |
| utm_source | utm_source=naver | Value to identify the channel source of campaign impression |
| utm_medium | utm_medium=banner | How the ads are impressed(ex_ banner,social, cpc, email, etc) |
| utm_campaign | utm_campaign=summer_special | Name of the ad campaign |
| utm_term | utm_term=summer_special | Value to identify the ad in GA report |
| utm_content | utm_content=aos_phone_300x50 | Value to distinguish the ad contents |
How to Add Parameters?

You can add the parameters when you create the tracking link. If you type in the parameter values in the 'Tracking Parameter' tab, special characters will be automatically encoded.
* The parameter values should be encoded if the values include special characters.
You can check the attribution result with the parameter from the 'Group by' 'Conditions' at 'Data Explorer'.